House Buyers Arnold, MO
House Buyers in Arnold, MO. Do you need to get rid of a property in the Arnold, MO area? Is it in disrepair, or do you just need to sell it fast? Evervest Home Buyers purchases all types of properties and we always do our best to give the most we possibly can for your house.
Regardless of the condition of your property, it will have worth for our team. Does your house have wind or hail damage? That's perfectly fine, we will still buy it. Do you owe back taxes on the property and need to get the IRS off your back? We can offer you a solution. Does your house currently have bad tenants that you can't get to pay? We'd still like you to give us a call.
We're serious. Contact our House Buying Team today to discover a no hassle, stress-free home selling solution. Our team can be reached at (314) 730-0366, by completing the form on this page, or by checking out the buttons below.
What Makes Evervest a Better Type of Arnold, MO House Buyers?
The majority of house buyers in Arnold, MO want to buy a place to raise their family, maybe watch their kids swing in the yard, hope they get a good return on investment when they eventually sell it, or possibly even want to live their golden years there. Others are looking for something they can turn around and sell quickly, or are looking for a place they can rent out as rental units. Those more conventional buyers mainly will be interested in homes in turnkey condition, or at least a property that doesn't need much fixing-up before they can use it. There are numerous steps involved when selling on the traditional market, and a seller of the average house will spend tens of thousands of dollars before finally being able to unload their property. You'll be paying independent inspectors, appraisers, and and lawyers, and finding a buyer could take months, plus another month or two to close.
Conversely, with Evervest's Arnold, MO house buyers, you you will only deal with the person who is going to purchase your property. We do our own inspection and strive to give fair market value while still being able to see your property as an investment for ourselves. There are no hidden fees and there are no loopholes in our contract. The only transaction will be when you get the full, fair cash offer we promised.
We have over three decades of experience getting houses in disrepair back to the state they need to be in to get it back to market. It doesn't bother us to see homes that need a lot of work done; it's how we use our skills and experience to contribute to Arnold, MO residents.
Some of the reasons many people have found selling to Evervest's house buyers to be the best decision for themselves in Arnold, MO are:
---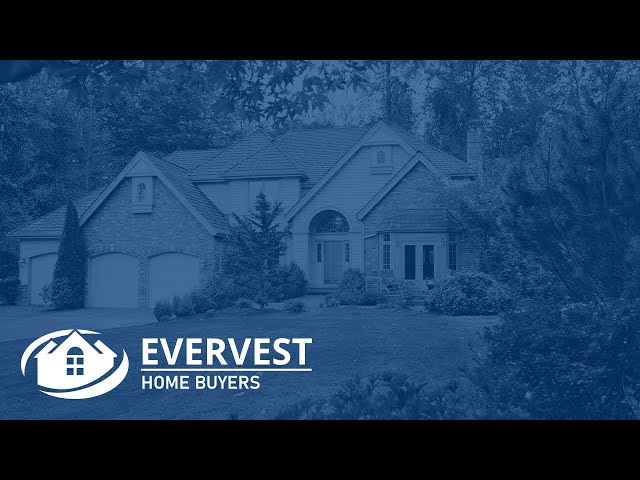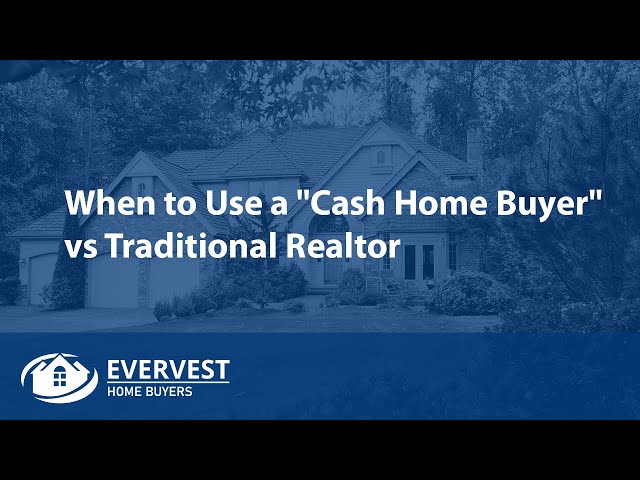 ---
The Evervest House Buyers Process in Arnold, MO
You may know how the house selling process works with traditional real-estate but have questions regarding the cash house buying process. You won't have to deal with closing costs or any other fees that typically comes with selling to traditional house buyers. Our Arnold, MO house buyers have developed an easy symptom that works for you.
Call our House Buyers in Arnold, MO – You can take the first step in selling your Arnold, MO house by contacting Evervest at

(314) 730-0366

. Or if you'd rather, we can do a live videochat walkthrough through Facetime or Duo, or you can text us a photo of your home. Then we'll give you an estimate under an hour.
Agree on a Time An Inspection – Next, one of our contractors and licensed real estate agents will inspect your property. We'll develop a sense of the condition it is in get a good gauge of what the true market value is. You don't have to worry about any charges or any costs on your end. We'll set a time to come see your property that works best for you.
Conduct Our Inspection – Once we've schedule the inspection, one of our house buyers in Arnold, MO carry Out their inspection. Don't worry, we see value in houses in nearly any condition. So even if your property is in deep disrepair, there's still a good chance we'll make you an offer. You don't even have to clean the floors like you would if selling to a traditional house buyer.
Make Offer – After the walkthrough and some number crunching, our house buyers will have an understanding of the fair market value of your property is. We'll also show you proof of funds, so you won't have to worry about credit checks.
You Make a Decision – If our offer is exactly what you are looking for, then we'll move on to drafting up a contract. If you the think fair value of your house is higher, we may be open to negotiation.
Close on Property in 30 Days or Less – You can be moving into your new home quickly. We will finalize the contract and get you your cash offer for your Arnold, MO house less than a month.
Click on the link below to see some of the other services we offer in Arnold, MO:
Arnold, MO House Buyers | Evervest Home Buyers
A property that is out of date, in disrepair, or is in need of a lot of TLC may end up costing you more money in the end if you sell on the traditional Arnold, MO housing market. With our house buyers in Arnold, MO, you wont have to fix, or change your home in any way. We'll buy your property, no anxiety, as-is. To find out more about our processes, or to get started on selling your house, call (314) 730-0366 or contact us online.