Probate House Buyer Black Jack, MO
Probate house buyer in Black Jack, MO. The death of a loved one is always difficult, and managing the legal and financial matters that come with their passing can bring unwanted complications. If you have inherited a house that needs to go through probate, you may be wondering what your options are. At Evervest Home Buyers, we're proud to be from the Black Jack area. We understand that going through the probate process can be hard because family members have emotional attachments to the home, and people will have lots of opinions on what should be sold, what a fair price is, and who gets to keep what.
We offer an easy and pain-free solution in Black Jack, MO in which you can sell your house during probate for a fair and responsible value. If you have any questions about your loved one's probate house, what your home is worth, or questions about our all-cash offers, please contact our team online or call us at (314) 730-0366 today.
The Process of Selling a House in Probate Black Jack, MO
How do you sell a house in Black Jack, MO that is currently in probate?
Establish the Legitimacy of the Will — The will of your loved one has to be demonstrated to be authentic. The will can be authenticated by the witnesses who signed it, and a copy from the local municipality. Once the will has been deemed to be valid, the probate process can move onto the next stage.
Alert the Court and or Others — All parties with a stake in the will must be alerted to the sale of the Black Jack, MO property. They must be informed of the sale and the amount. Approval from all interested parties is required before moving forward with the sale.
The Property has to be Appraised — To fulfill the probate sale requirements, the value of the property must be appraised. This lets everyone with a vested interest to understand what they'll receive if the home is sold.
Choose between an All-Cash or Conventional Buyer — If time is important in your probate house sale, you may not have the time for a traditional real-estate sale. When time constraints are in issue for the sale of a house in Black Jack, MO, all-cash buyers are typically the most effective option. Our team has offered this solution to hundreds of individuals dealing with the probate process.
Accept the All-Cash Offer, or Wait for Months — It can take as many as 30 months to unload a home in the conventional Black Jack, MO prospective home buyer, and that's not including the time needed to get the house ready for sale. Occasionally, two months can pass before receiving a single offer. With Evervest Home Buyers, we can complete the purchase in Black Jack, MO in as little as a week, and always within 30 days.
Close on the Offer — If our offer is precisely what you are looking for, we can proceed with the sale. We'll take the house no matter what condition its in. You won't have to deal with any inspections, updates, or any further efforts put into the property. We'll show you proof of funds before you sign the contract for the sale of your Black Jack, MO property. Once you have the cash in-hand, it's yours to spend, save, or invest however you'd like.
All individuals listed in the will who have a vested interest in the house must be made aware of the sale, and the price. For the sale to work in the probate process, everyone has to agree to it.
---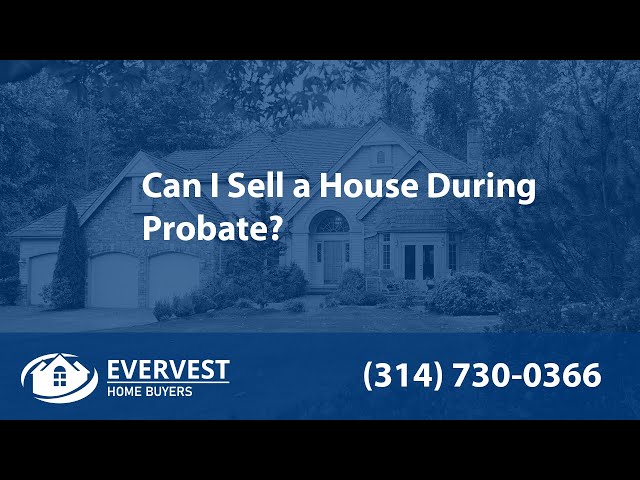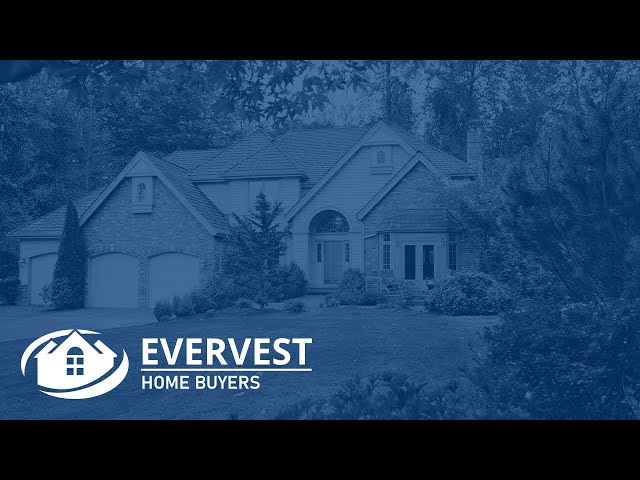 ---
6 Reasons to Sell a House in Probate to Cash Home Buyers in Black Jack, MO
If you're looking to selling a house in probate, below are 6 great reasons to sell to a home buying company that gives cash for homes in Black Jack, MO:
We can finish the sale fast.

Selling a house that is going through probate can be a long, drawn-out task. Probate house buyers can close quickly, which is a great advantage if you are looking to sell the property quickly or need to liquidate assets to pay for legal fees or other expenses.

We buy houses in poor condition.

Probate house buyers are typically willing to buy homes as-is, including properties that require extensive repairs. This can be helpful if the property has been neglected or is in need of significant work.

We're familiar with the probate process.

Going through the probate process can be overwhelming, especially if this is your first time dealing with the legal and financial intricacies involved. Probate house buyers have been through the probate process before and can shepherd you through it, making the process less stressful.

We offer cash payments.

Probate house buyers like us only pay in cash, which can be especially attractive if you don't want to deal with the hassle of traditional financing and mortgages. Once the contract is signed, we'll send the funds to your account.

We save you time and money.

Selling a house on the traditional market has a variety of related costs. Probate house buyers can reduce your expenses and save you time by simplifying the sale process and eliminating the need for expensive repairs or renovations.

We provide a stress-free home sale.

In a traditional home sale, it takes time to find an honest real estate agent, stage the house for showings, and negotiate with interested parties. When you sell to Evervest, the only person you'll speak to is the person making the purchase on your probate house, and you don't even have to do the dishes before we come to look at the house.
Other services we offer in Black Jack, MO include:
---
---
Probate House Buyer Black Jack, MO — Call Now
Do you not know how to unload an inherited house. Our probate house buyers in Black Jack, MO can help you get the probate sale process on track. First-time consultations are free, and our probate house buyers in Black Jack, MO can see your home and close on whatever dates work best for you. Our property buyers are committed to making sure that you and your family have a good experience selling your home, so we have made the process as streamlined as possible for the homeowners we work with.
If you're interested in selling your loved one's home to an all-cash probate house buyer in Black Jack, MO, speak to a team member at (314) 730-0366 or contact us through out webite to start the process with our Black Jack, MO probate house buyers.