We Buy Houses For Cash Oak Grove, MO
We Buy Houses For Cash in Oak Grove, MO. If you need get rid of a property quickly, or don't want the inconvenience of a typical real estate deal, give Evervest Home Buyers a call. We buy houses for cash as-is. Speak to a licensed Real Estate Broker today at (816) 368-8508 or contact us online for a free quote and to start a fast, pain-free home selling experience.
We have been in the Oak Grove, MO home buying and selling business for upwards of 30 years, and have helped over 700 Oak Grove, MO area residents sell their homes for cash quickly and worry-free. When we buy houses for cash, we give fair and honest offers. We are Missouri natives who just want to use our skills to help local Oak Grove communities flourish. We are not a national home buying business, and you can be sure that our profits won't leave the Oak Grove, MO communities that we have always lived in. Regardless of why you want to sell your house for cash or what shape it's in, we will offer you a fair deal and immediately turn any of your problems related to your property into our problems.
Why We Buy Houses For Cash in Oak Grove, MO
When we buy houses for cash it allows us to do what we do best: close fast on fair real estate deals, and use our three decades of construction experience to renovate the house. Reintroducing revamped houses into the Oak Grove, MO community allows us to advance the neighborhoods we were raised in and supply other Oak Grove, MO residents with a newly revamped home they can reside in for years. We care about Oak Grove, MO residents, and that's our motivation to make an effort to give you the highest possible equitable offer when we buy houses for cash. We offer advice and and are entirely transparent when discussing why we are offering you what we are.
If it sounds too good to be true, read our client testimonials to see personally how we have helped people in the Oak Grove, MO area sell their houses fast and stress-free. We have never failed to close on a deal because we went back on the contract.
Our Process to Buying Houses For Cash in Oak Grove, MO
When we buy houses for cash, we strive to keep the process simple and efficient for the best interest of everyone involved. You want to you want to get fair value as soon as possible and avoid various inspections and repairs. We want to close as soon as possible so we can put our construction crews to work quickly. Here is the main procedure we follow together with the seller when we buy houses for cash:
You contact us — Call us at

(816) 368-8508

to let us know the details of your Oak Grove, MO property, or send us pictures of your property through our website or by text. We will give you an estimate within the hour, so you can decide right away if you want to move forward.
We conduct our own inspection — You won't have to deal with paying an inspector to discover everything that's "wrong" with your house. When we buy houses for cash, we perform our own, free inspection. Our friendly home buyers don't mind looking at messy or dirty houses, so you won't even have to sweep the floors before our inspection.
We give you a quote — After we've concluded our inspection, we'll give you an offer based on market value and our 30 years of experience buying, renovating, and selling houses. We will give you the highest price we can while still maintaining it as an investment on our end.
We'll close quickly — If you decide that selling to our discrete and trustworthy real estate broker is the best decision for you, we can get cash in your pocket within the month. After showing you proof of funds, we'll write up a contract for both us to sign, sign it, and shake your hand.
If you later decide to go in another direction, there is no obligation.
---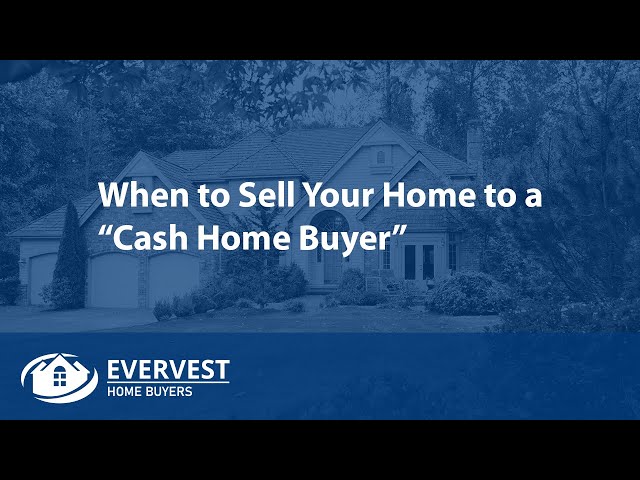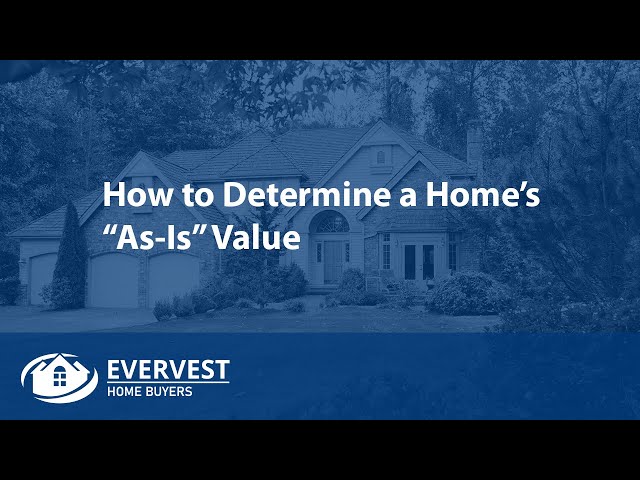 ---
When We Buy Houses For Cash in Oak Grove, MO
We buy houses for cash on any Oak Grove, MO street no matter what their condition. People have sold us houses with asbestos, foundation issues, tornado damage, and more. We're confident in our ability to renovate properties and in our ability to provide you with a fair offer.
Conventional home buyers typically don't want to deal with fixer-uppers and want something that feels like their dream home the moment they walk in the door. We understand that things happen and not every house is perfect. Most of the time, if you don't repair your entire house before selling it can drastically decrease how much you can get for it on the traditional market. When we buy houses for cash in Oak Grove, MO, we handle any necessary repairs, so after the funds are in your account any potential repairs won't be yours to deal with anymore.
In addition to people wanting to sell a home as-is, you may also want to sell to us for cash because:
You need to move as soon as possible. Whether you are leaving the Oak Grove, MO area for a job, a relationship, or are just looking for a fresh start. Evervest Home Buyers will get you to your new front door quickly with the cash to fund your move.
You need the money fast. Whether owe back taxes or just did not have luck with the current economy, sometimes life circumstances decide that we need money now. When we buy houses for cash, we are always discreet, non-judgmental, honest, and fair.
Other life changes. Maybe you're downsizing, have a house in probate, are moving on from a marriage or other relationship, or are helping a family member transition to an assisted living center. Whatever the reason, selling your house for cash to Evervest Home Buyers will permit you to keep your mind on you and your family.
Those are just some of the reasons that a lot of Oak Grove, MO area residents have found Evervest Home Buyers to be their best decision when selling their house.
Check out the links below to see some of the other ways Evervest Home Buyers can help you:
We Buy Houses for Cash in Oak Grove, MO | Evervest Home Buyers
When we buy houses for cash, we do so with the idea of enhancing the Oak Grove, MO community seeing its residents thrive. No Mattter your reasons for wanting to sell your home for cash, we will always be 100% straightforward with you. We buy houses for cash so that Oak Grove, MO home sellers can have ease-of-mind and a painless home selling experience. Reach out to us today at (816) 368-8508 or contact us online to learn more about what Evervest Home Buyers can do for you.