Home Investors Manchester, MO
Home Investors in Manchester, MO. Want to sell your property fast? Are you worried that no one is going to purchase your home in its present condition? Or just want to unload your house without the annoyance of realtors, inspections, and perpetual showings? Call Evervest Home Buyers today for a no-cost, no-risk offer. We have been Manchester, MO home buyers and sellers for over two decades and have helped hundreds of Manchester, MO residents move on from unwanted houses or adjust to new life changes. Call us today at (314) 730-0366 or contact us online.
Evervest's home investors don't just buy and sell houses, we invest in properties and in Manchester, MO neighborhoods. We are Manchester, MO natives, and we want to see its residents and communities thriving. All profits we earn will remain in the Manchester area.
---
Kinds of Home Investors
There are a variety of different ways and motivations to invest in homes in Manchester and throughout Missouri. Normally, home investors that look to earn a living in real estate belong to one of the following groups:
Buy-and-hold investors seek to hold onto the home as it and the community rise in worth, and often rent the houses out to tenants. They typically buy properties that do not necessitate much repair so they can begin renting quickly.
iBuyers, also known as instant buyers, are usually big companies that make an offer on your property based on algorithms. They also commonly search for homes in good condition.
Wholesale investors buy homes substantially below their market value and want to promptly sell them for much higher value, without doing any repairs.
House flippers purchase properties that need substantial repairs that the present owner doesn't have the money, time, or interest to do themselves. They make money when they sell the house in an improved state.
Evervest's home investors are unique. We offer you the most money we possibly can, while still seeing your Manchester, MO property an investment. With over 30 years of construction experience, we take homes that are in any shape, in any neighborhood. We'll also purchase homes in solid condition if you're just looking to unload your property ASAP.
If you need to offload your home, call the Manchester, MO home investors of Evervest Home Buyers today at (314) 730-0366.
---
---
Pros and Cons of Selling to Home Investors
The Pros | Manchester, MO Home Investors
You can sell your house as-is. At Evervest Home Buyers, we've seen it all. We've bought Manchester, MO homes with everything from asbestos, to fire and water damage, and much more. You don't even have to pick the socks up off the floor before we come to carry out our inspection. If you're worried about selling your Manchester, MO home because of the condition it's in, let our home investors make your problems our problems.
You can sell your house quickly. The average time it takes to close on a house is 30-45 days, and that's only after you've found a buyer and agreed to their offer. Many properties months or even years to sell, especially if they are in disrepair. Evervest's Manchester, MO home investors can provide you with an estimate within 60 minutes, and close on your house in as little as a month after you first contact us. Some of the common reasons we see people need to sell their houses fast are:
However your life circumstances change, if you want to sell your house fast Evervest's home investors in Manchester, MO are here to help.
You won't have to pay for the typical costs relating to selling your house. The average homeowner spends $18,342 when selling their home, mostly for repairs and closing fees. Most realtors charge 6% in fees, which reduces how much money you make off your home.
There are no third parties. Selling your house on the conventional market involves a lot of moving parts: realtors, mortgage agents, inspectors, and lawyers. When you sell your home to our home investors, you will be dealing directly with the person who is purchasing your house and no one else. We carry out our own inspection, and the only time the bank is involved is when the funds are transferred to your account.
There are no contingencies. There are usually a lot of contingencies when selling a home in Manchester, MO, depending on appraisals, inspections, and proof of funds. Evervest's home investors give you an offer you can depend on, and have never once pulled out of a contract.
---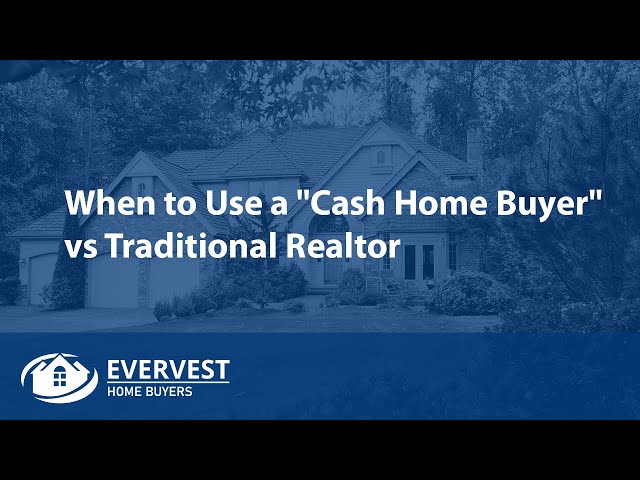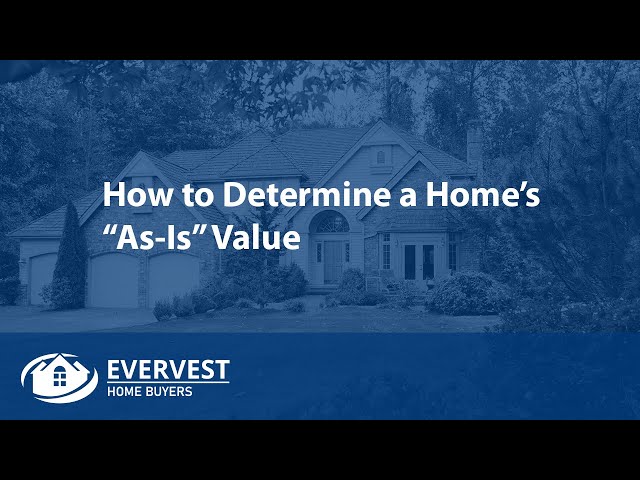 ---
The Cons | Manchester, MO Home Investors
You might now know who you're selling to. Investors aren't compelled by law to reveal who is really buying your property or what they plan to do with the property. They may want to demolish your house, or be a dishonest landlord. Evervest's home investors come to your house personally, and if you're interested we can even tell you exactly what our plans are for your property.
You might get a lowball offer. Home investors would not do what they do if they did not think they could make money from it. However, some cash home buyers are greedy and try to betray your trust by offering you a lot less than what your home is worth. Evervest's Manchester, MO home investor's main mission is to give you a no-obligation, confidential, and fair offer that will put as much cash in your pocket as possible while still considering your home as an investment for ourselves.
The home investor could be a scam artist. It's natural to be cautious when you read the phrase "cash home buyer." A lot of purported home investors don't actually have the funds to buy your house, and just want to give you a lowball offer so they can immediately sell it to another cash buyer for more money. At Evervest, our home investors will show you proof as funds so you know that we're sincere. If you're worried about selling your house for cash, read some of our client testimonials here, or check out our A+ rating with the Better Business Bureau.
Check out the following links to see some of the other ways Evervest Home Buyers can help you:
---
---
Manchester, MO Home Investors | Evervest Home Buyers
Selling your home is often draining. But finding honest, straightforward, and dependable home investors can relieve the anxiety. We'll make an offer for any Manchester, MO property, in any condition and in any neighborhood, even if they're nice. When you permit Evervest Home Buyers to invest in your property, you're making an investment in Manchester, MO properties and communities yourself. Call our home investors today at (314) 730-0366 or contact us online.