Selling a Rental Property in
Missouri
If you own a rental property in St. Louis and are looking to sell, you can contact Evervest Home Buyers now or give us a call at (314) 730-0366. We help homeowners offload properties and buy homes for cash with fair, fast offers on your rental property.
Owning a property you put on the market for rent can be a serious, sometimes tedious commitment. If your tenants are constantly late on rent, your property isn't being cared for, or you're not making a return on your investment, it might be time to sell your rental property. We can help you offload that responsibility by buying your rental property in St. Louis, MO, for cash. We buy homes even if you have current tenants under a lease.
Selling Rental Properties in St. Louis, MO
There are a few things to consider when you're selling a rental property for cash. See below to learn more from our expert home buyers:
It's important to consider and define the reasons why you're selling your rental property. Maybe you just want to cash out or reinvest in a different one–knowing what your goals are can help accelerate the process.
Evaluating your property's value is a key component for selling your rental property. You can hire an appraiser, check local market trends, or let Evervest do the legwork for you.
There may be tax implications like capital gains. If the valuation is a major consideration, you might benefit from consulting with a tax advisor to minimize any liabilities in order to maximize your profits.
Some homeowners looking to sell invest in improvements. A new fence, a garage door, or other enhancements can be recouped with the sale. Other homeowners just want to get rid of their property.
Don't hesitate to reach out to Evervest Home Buyers today to learn more about selling your St. Louis property for cash–fast–even if you have a current tennant. We help clients with every step–ownership transfers, closing transactions, and other services that make Evervest unique.
---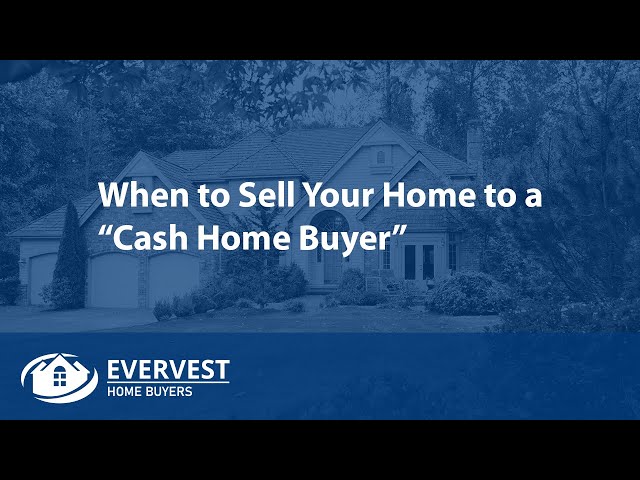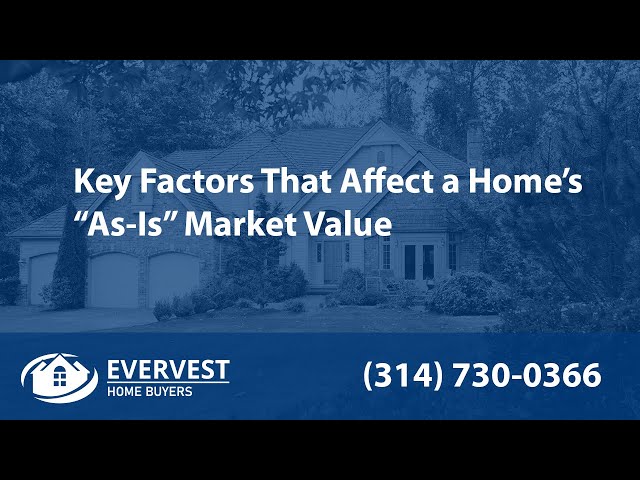 ---
Why Should I Sell My Rental Property in St. Louis?
There are a couple of major reasons you might want to get rid of and cash in on a home. One would be the extensive need of repairs, or the current/previous occupants left a bunch of clutter throughout the house, or that you need the cash for whatever reason. What's important is that you get a fair deal and cash for your home. You can see how Evervest has helped sellers by reading our testimonials from people that have been in your exact situation.
Are you interested in selling your rental property? Let us know contact us today for more information. You can call us at (314) 730-0366.
Reasons to Sell Your Rental Property
Every home and property owner with a rental property will have their own reasons for selling a rental. Here are a few of the most common ones:
Your investment in an inherited or purchased property might not be paying off. If taxes, repairs, insurance, or problems with tenants starts to drain your cash flow, it's probably time to sell.
Property maintenance, repairs, and the time it takes you to do them can be a major drain on a homeowner's day-to-day life. Keep an eye on your operating costs for even owning the property–if it dips into the negatives, or if you still owe part of a mortgage, selling at the right time is usually the best move.
The real estate market shifts all of the time. This is of course impacted by a lot of factors like neighborhood crime, variable interest rates, and the economy as a whole.
Another reason homeowners might sell a rental property is that they need an influx of cash immidiately. This could be for retirement, wanting to travel, medical expenses, or other reasons. At Evervest, we make it easy to get you the money you need with little-to-no hassle.
Evervest Home Buyers is a local St. Louis home buying company that makes the process as smooth as possible. You can learn more about the process on our FAQ page or give us a call at (314) 730-0366. We even buy homes with reverse mortgages and under other conditions that might be stressful, more trouble than their worth, or just time consuming.
Sell Your St. Louis Rental Property
Evervest Home Buyers has a proven track record and has helped countless homeowners sell their homes for fast cash. You can get in touch with us at (314) 730-0366 or contact us online to learn more about selling your rental home.