House Buyers
St. Louis

,

Missouri

House Buyers in St. Louis, Missouri. Do you have a house to sell in the area? Is it out of date, needs extensive repairs, or just isn't ready for the real estate market? Evervest Home Buyers purchases all types of houses and is willing to make you a fair market value offer for your house.
Regardless of the condition of your property, it will have value to our team. Does your house have fire damage? That's perfectly fine, we will still buy it. Do you owe back taxes on the property and the taxes have to be settled before the house can be sold? We have an option for you. Does your house currently have bad tenants that you can't get to pay? We'll still buy it.
We're serious. Regardless of the condition of your property, we are interested in it. Call our House Buying Team today to see the type of offer we can make you. Our team can be reached at St. Louis, by filling out the form on this page, or by clicking the buttons below.
What Makes Evervest a Better Type of
St. Louis

,

Missouri

House Buyer?

Most house buyers in St. Louis are looking for a place to raise their family, maybe watch their kids swing in the yard, hope the value of the house rises as they live it in, or perhaps even want to grow old there. Others are looking for a quicker return on investment, or are looking for a place they can rent out as rental units. Those more traditional buyers will want a house that is mostly in turnkey condition, or at least a home that won't require extensive repairs, and one that they will be able to start using relatively quickly. There are numerous steps involved when selling on the traditional market, and a seller of a typical house will spend between $17,000 and $22,000 when everything is said and done. You'll be paying fees to multiple third parties, and finding a buyer could take months or even a year, plus another 45 days to close.

By contrast, with Evervest's St. Louis house buyers, you don't deal with anyone except us. We do our own inspection and strive to give fair market value while still being able to see your property as an investment for ourselves. There are no closing fees and no third parties. The only transaction will be when our funds hit your account.

We have over 30 years of construction experience fixing up houses. We don't mind seeing homes that need extensive repairs; we get excited because it's an opportunity for us to do what we do best to enhance St. Louis's communities.

Some of the reasons many people have found using Evervest's house buyers to be there best option in St. Louis are:
---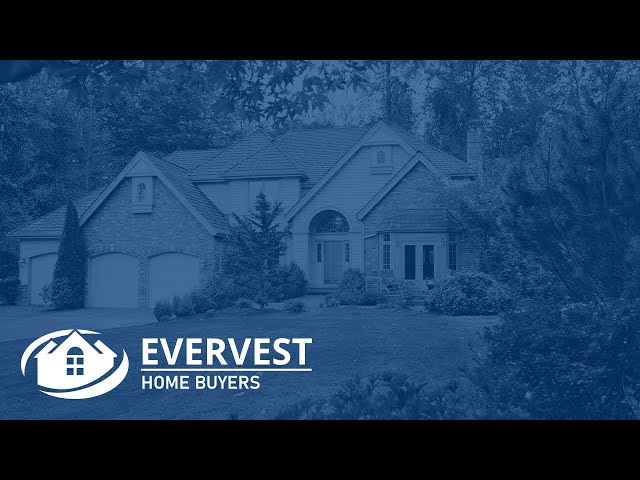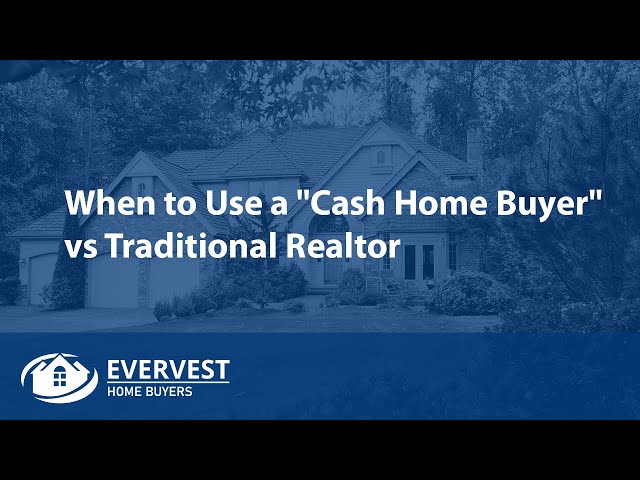 ---
How to Sell Your Home to Evervest House Buyers in
St. Louis
You may be familiar with how the house selling process works with traditional real-estate but have questions regarding the AS-IS house buying process. Say goodbye to closing costs, realtors fees, inspections, and any other costs associated with selling to typical house buyers. Detailed here are the steps that are required to sell your home to house buyers in St. Louis.
Call our House Buyers in

St. Louis

– The house buying process in

St. Louis

begins with reaching out to our team at

(314) 730-0366

. Alternatively, we can do a live videochat walkthrough through Facetime or Duo, or you can text us a photo of your home. Then we'll give you an estimate within the hour.
Schedule to Look at Property – Next, we'll come out and take a look at your property in person. We'll get a general idea of the state it is in so that we fully know what type of property we may be buying. You don't have to worry about any charges or any costs on your end. This inspection doesn't cost you a dime. We'll set a time to come see your property that works best for you.
Look at Property – Once we've agreed on a date and time, one of our house buyers in

St. Louis

will come look at your house. Don't worry, we purchase homes in nearly any condition. So even if your property has extensive issues, there's still a good chance we'll make you an offer. You don't even have to vacuum like you would if selling to a traditional house buyer.
Make Offer – After the walkthrough and some number crunching, our house buyers have a solid idea of what the fair market value price of your house is. Our offers are always cash offers, so you'll never have to worry about loan approval or waiting for any financing.
Accept or Reject Offer – If our offer is exactly what you are looking for, then let's continue with the sale. If our offer isn't what you had in mind, we can always talk about the price and sale of your

St. Louis

house.
Close on Property in 30 Days or Less – This isn't an exaggeration. We can close the sale of your

St. Louis

house in 30 days or less. Our cash offers are what make this timeframe possible.
St. Louis

,

Missouri

House Buyers | Evervest Home Buyers

A house that is out of date, in disrepair, or in need of a lot of TLC is going to have a hard time selling in the traditional St. Louis, Missouri housing market. With our house buyers in St. Louis, you wont have to fix, improve, or remove anything from the property. We want your house, no hassles, no worries, just the way it is. To learn more about our processes, the types of offers we make, or to talk to a member of our team now, call (314) 730-0366 or fill out the form on this page.