Selling a House As-Is
St. Louis

,

Missouri

Selling a House As-Is in St. Louis, Missouri. Life comes at you fast, and sometimes owning a house can be a hindrance to moving forward. It can take months or even a year to find a buyer, not including the 30-45 days it takes to close. Selling a house as-is is a great option for people who want to get to their new front door quickly. With Evervest Home Buyers, you deal directly with the person purchasing your house and no one else. We can have an estimate ready for you in as little as 60 minutes and can close in as little as two weeks. Call us today at (314) 730-0366 or contact us online.
What Does Selling a House As-Is in
St. Louis

Mean?

That answer depends on who is purchasing your home. Generally, selling a house as-is means selling it largely in its current condition, but depending on the buyer, you might still have to do certain repairs or might not get as good of an offer.
Selling a House As-Is on the Traditional Market
You can list your house on the traditional market and simply list the condition as "as-is." However, you'll have to convince a prospective buyer of your St. Louis home's selling points, address termite, mold, or other damage, and possibly have it professionally cleaned and even put a fresh coat of paint on the walls. If you want to sell your home without fixing it up at all, you will still have to disclose all "adverse material facts" about the property to any potential buyer, according to Missouri Revised Statute §339.730, which could make it challenging to find a buyer. You'll also still have to deal with constant showings or open houses. The buyer will likely try to negotiate the price down, and you'll have to pay the realtor a percentage of the fee.
---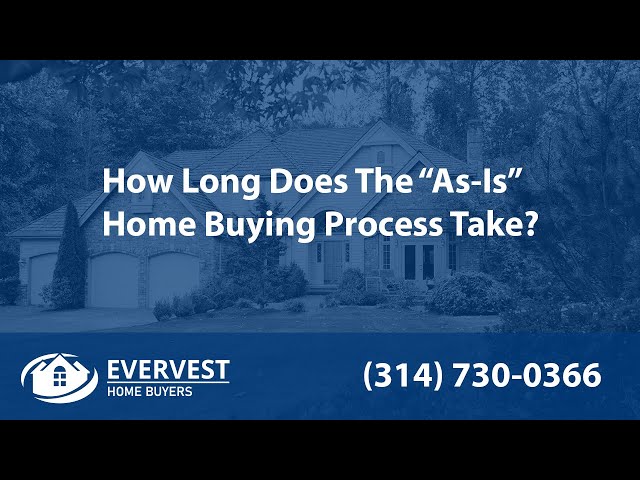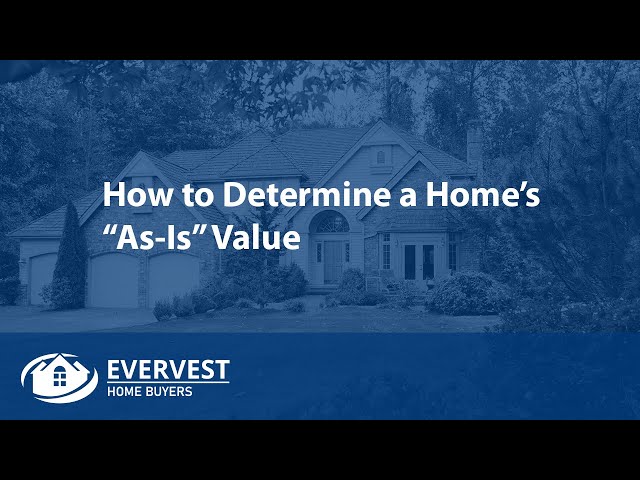 ---
Selling a House As-Is to a Cash Home Buyer
Conversely, you could consider selling a house as-is to home investors or a cash home buying company. At Evervest Home Buyers, we're part licensed real estate agents and part construction. We buy St. Louis houses in any condition, in any St. Louis neighborhood, and do 100% of the repairs and "fixing up" ourselves. We've bought houses in St. Louis that have:
We carry out our own inspection, so we'll know exactly what we'll have to fix. When you sell to Evervest Home Buyers, there are no third-party appraisers, and you won't have to pay a third party any realtor fees. Better yet, we don't mind clutter; you don't even have to wash the dishes before we come over. We strive to give you fair market value while still seeing the property as an investment for ourselves.
---
How Long Does Selling a House As-Is in
St. Louis

Take?

For the most part, that depends on you. We can give you an estimate based on pictures or videos of your house within 60 minutes of receiving them. Then we will make an appointment to inspect your home, which usually happens as quickly as you need it to. After our inspection, we can give you an offer and draw up a contract on the spot and can close within 7 days. If you want to take some time to look at other offers or simply aren't quite ready to move yet, we can wait until you're ready to close the deal. In over 30 years of business, we have never backed out of a contract. We make the process as quick and stress-free as possible:
When is Selling a House As-Is in
St. Louis

a Good Idea?

More and more Americans are seeing the value in selling a house as-is, as in 2021 cash sales accounted for 23% of all home sales. There are a lot of reasons people selling a house as-is in St. Louis look to sell their home to Evervest Home Buyers:

We're St. Louis and Missouri natives, and we love nothing more than helping St. Louis residents move forward with fair offers and improving its neighborhoods by restoring houses. We're not a large or franchised company; selling a house as-is to Evervest Home Buyers will ensure the profits we gain from it stay in the St. Louis area.
---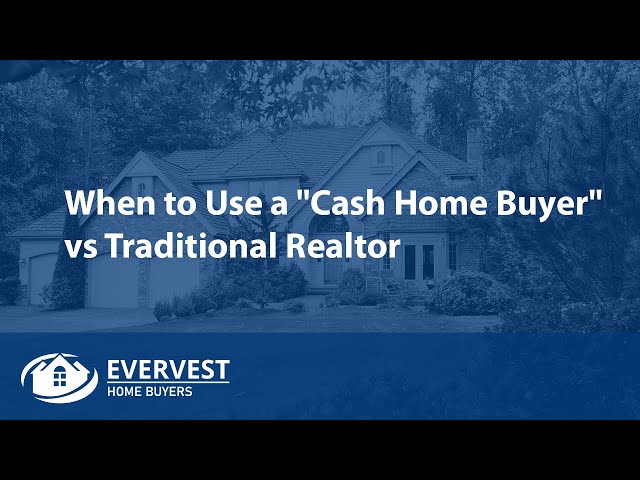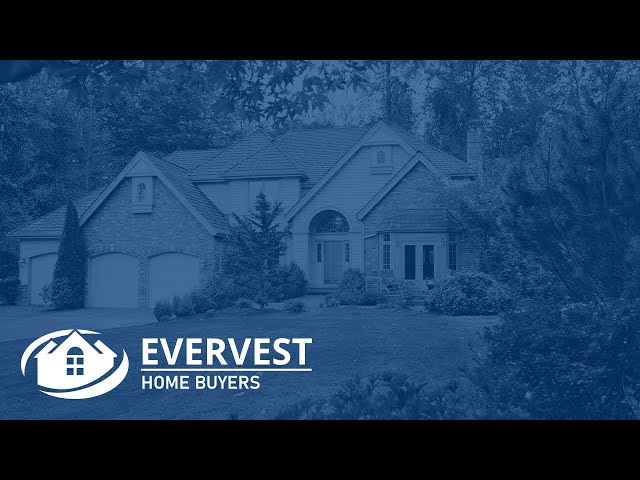 ---
Selling a House As-Is in
St. Louis

| Evervest Home Buyers

Evervest Home Buyers has been giving St. Louis residents fast and fair offers on their as-is homes for over 30 years. Whether you think your home will be difficult to sell on the traditional market, do not have the time, resources, or know-how to repair your house yourself, or just want to move quickly, Evervest Home Buyers is your solution. Let us make your problems our problems. Call Evervest Home Buyers today at (314) 730-0366 or contact us online for a no-obligation, all-cash offer.