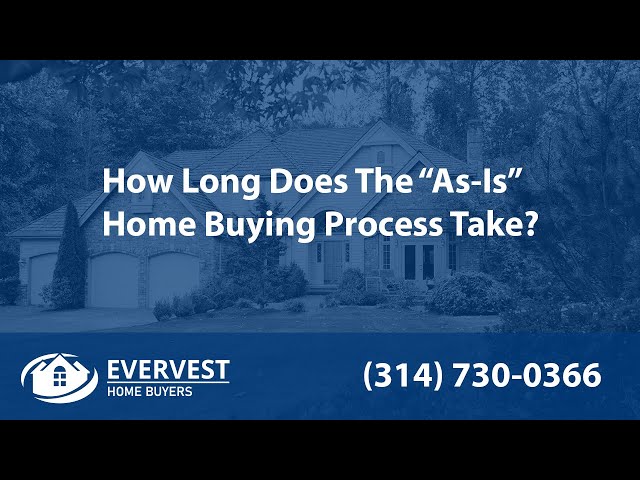 ---
If you want to sell your as-is house quickly, selling to a St. Louis all-cash buyer can be a great option. The process is a lot simpler than working with a realtor and having to attract potential buyers for your house without updates. This is because there aren't as many people involved, there's less paperwork and you won't have to wait on loans to come through from banks and lenders.
The process of selling your as-is home for cash includes:
Requesting a consultation.
Asking for proof of funds.
Signing an agreement.
Signing closing documents.
Request a Consultation
Once you've found a St. Louis as-is home buyer that you'd like to work with, it's as simple as reaching out to them and requesting a consultation. This consultation will include assessing your house for any underlying issues, what your as-is home might be worth, and what they could do to improve the home. As-is home buyers are dedicated to making the process as simple as possible, so consultations can be booked around your busy schedule easily.
Ask for Proof of Funds
So, you've signed the contract and you're ready to sell your house. Before moving forward and signing the contract it's important to ask for a proof of funds. This'll guarantee that the all-cash home buyer that you're interested in will be able to pay you the amount they say they will. Typically they will provide you with a bank statement or other hard copy documents.
Sign the Contract
The next step in the process of working with a St. Louis all-cash buyer is to sign a purchase agreement. This purchase agreement will include the amount that they will pay for your home, information about the current state of the as-is home and details regarding the transfer of funds. It's important to thoroughly read these contracts and make sure that they're one-hundred percent accurate before signing. If there's something in the contract that you don't like, most as-is home buyers will work with you until you're satisfied with it.
Close on the Contract
When you're closing on your home there are documents that the as-is home buyer will have you sign. This can seem overwhelming but the process is straightforward. You'll sign final closing instructions which will include the original contract's terms and conditions, and it's expected that you'll sign a certificate of title and title deed. The certificate of title confirms that you are the owner of the house and that you have the right to sell the property, and the title deed transfers the property to the as-is home buyer.
---
If you're interested in working with a St. Louis cash home buyer, Evervest Home Buyers is a local favorite that is committed to making the process of selling your house hassle-free. We have bought more than 700 homes in the community and pride ourselves on offering an easy solution to local homeowners wanting to sell their homes. If you'd like to schedule a consultation, call us at (314) 730-0366 or Contact Us today!