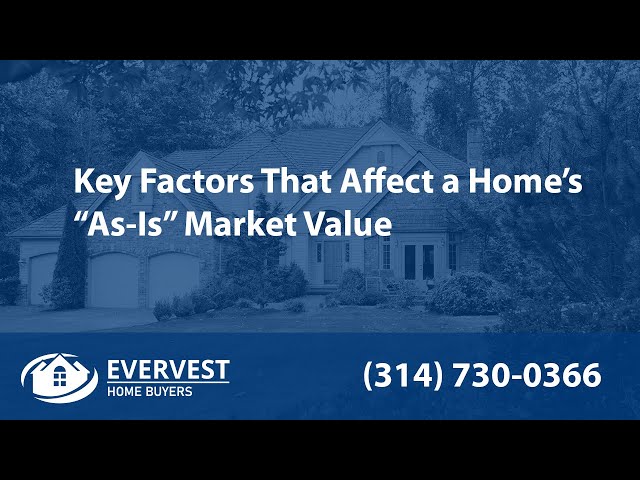 ---
So you're interested in selling your house as-is. The real estate market in Saint Louis can be competitive, but don't fret — here are a few tips that can help you ensure that you'll get the best offer for your sold as-is home in this fast-paced market.
These tips include:
Utilizing Online Valuation Tools
Consulting a Professional Appraiser
Knowing Your Timeline
Consulting Our As-Is Home Buyers
Research Your As-Is Home's Value
The first thing that you should do when starting to determine the worth of your as-is home is to take advantage of the various valuation tools that are available online. These tools will pull from public records in your area based on recent sales and listing prices in your home's area. A quick Google search will bring up hundreds of these, but Zillow is one that is popular and can be trusted. The information that they will pull includes: Local tax assessments, property transfers, deeds of ownership, etc. This information will allow the valuation tool to provide you with an estimated value of your St. Louis home after all the needed repairs have been made to sell it through a realtor.
Consult With a Professional Appraiser
While it can seem tedious to go through all of these steps, it is important to consult with an appraiser. An appraiser will be able to draw from their experience of selling homes in your area and will be able to give you an accurate, unbiased figure of how much your home is worth sold as is. They'll draw from things such as when other homes in the area have sold, where they are located near your home, how physically similar these homes are to your home, and many other factors. It is also important to consult our as-is home buyers during this process so that you can explore all of the options for selling your as-is home the quickest and for the best price in your local market.
Set a Deadline
The primary goal of most home sellers is to sell their homes for the highest amount possible. While this is important, it's also essential to set a deadline for when you want to have your house sold by. Setting a deadline will allow you to avoid adding yet another thing to your to-do list before selling, having second thoughts, and will keep you motivated to sell your house quickly.
Exploring All Options
It can be worth it when selling your as-is home to explore all of the selling options available to you in the Saint Louis area. Evervest Home Buyers will offer you information on selling your as-is home the quickest as opposed to waiting to apply tips from an appraiser for selling your home. We will be able to draw from our 20+ years of experience working with clients whose homes we've sold and can offer you cash for your home in as little as a week. While any underlying issues regarding your home will be assessed during our visit, Evervest will give a competitive cash offer for your home its "as is" condition. This will allow you to avoid having to deal with the hassle and stress of selling your home, and rest at ease after selling your home quickly and easily.
---
If you would like a FREE consultation in addition to exploring the options listed above for selling your home in the Saint Louis area, please contact Evervest Home Buyers at (314) 730-0366 for more information.