Fast House Buyer in Affton, MO
Fast house buyer in Affton, MO. Is your Affton, MO house selling experience not going according to plan? Does the house have more problems than you know how to deal with? Evervest Home Buyers can offer you a solution. We've been buying unwanted properties in Affton, MO for over three decades, and know how difficult it can be for homeowners to unload houses they no longer want or need. Evervest Home Buyers is a trusted fast house buyer in Affton, MO that homeowners have relied upon for as-is home selling solutions.
How fast can we buy your house? Reach out to us and we can give you an offer the same day. We can close within a month. Call Evervest today at (314) 730-0366 or contact us online for your Affton, MO fast house buyer.
Get Started
---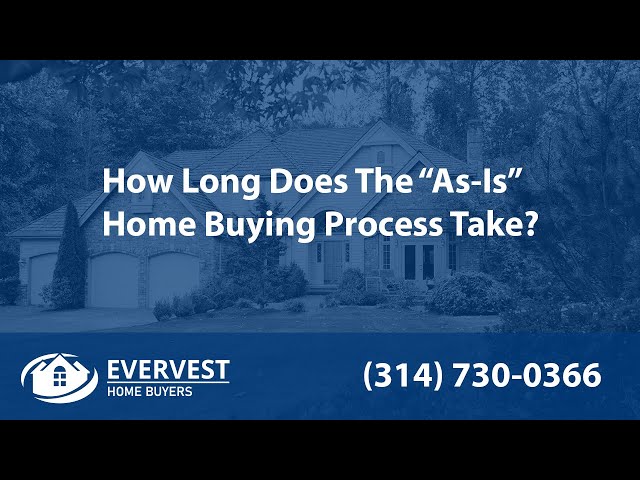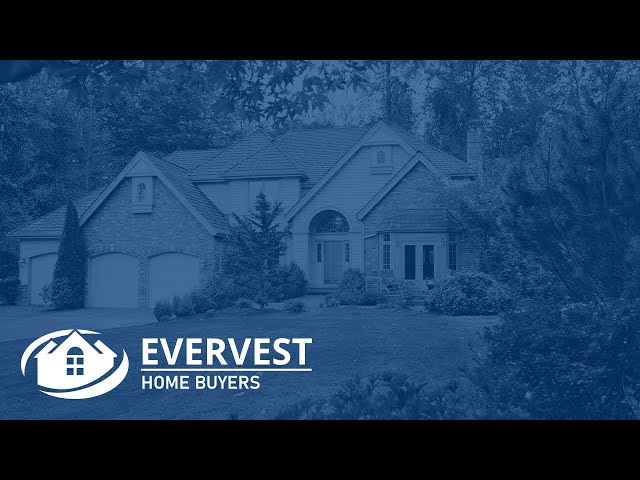 ---
Advantages of a Fast House Buyer in Affton, MO
There are many advantages to selling your Affton, MO home for cash:
No Waiting for Financing/Approval
You may have heard that fast house buyers can be scams. Maybe you've heard that its a tactic used to cheat you out of what your house is really worth. With Evervest, this has never been and will never be the case. We are a team of local fast house buyers in Affton who grew up in the area and take pride in our Missouri heritage. We only make fair-market value offers on Affton, MO houses because we want you to be confident about your sale.
Get Cash Fast
We understand how bank loans can complicate any process, that's why we only make cash offers for Affton, MO homes. We'll offer you proof of funds before you sign the contract and pay you as soon as we close. Even better? Selling a house without a realtor means you won't have to pay any realtors fees.
Offer and Close Within 30 Days
When we say sell your house in Affton, MO fast, we mean it. With our AS-IS cash offers, we can close the sale of your Affton, MO house in under 30 days to save you valuable time. You can send us pictures of your home to receive a free estimate in under 24 hours.
No Need for Repairs
Selling a house can cost a lot of money. No matter the significant of the repairs, it makes the sale take longer and reduces your profit. We don't ask you to do anything to your home before we buy. As experienced construction professionals, our fast house buyers fix up your home ourselves so you don't have to deal with it.
Stress-Free Home Selling Experience
With a fast house buyer, you won't have to worry about cleaning and preparing your home for showings and open houses. You won't have to worry if we have sufficient finances, and you won't even have to vacuum when we come for our inspection. Have garbage or belongings you don't want to deal with disposing of? Just leave it to us when you leave the home and we'll get rid of it ourselves.
Why Choose Evervest as Your Fast House Buyer in Affton, MO
Helping Affton, MO Property Owners Sell their Unwanted Properties Fast
Our as-is, all cash offers are a savior that many Affton, MO residents have used before. We recognize that there are a myriad of different circumstances that could make your property difficult, whether it be a bad neighborhood, structural issues, a buyer's market, or a house that needs considerable repairs. Or, maybe, life situations have just mandated that you must arrive at your new front door fast. prepared to make you an all cash fair market value offer for your Affton, MO house.
Why Choose Evervest?
Evervest is not a franchised business. We have deep roots in the local community. We are originally from Missouri and take pride in bringing up our children in the very neighborhoods we were raised in. This local connection gives us a distinctive understanding of the challenges Affton, MO homeowners encounter when listing their properties.
With more than 30 years of experience as a fast house buyer in Affton, MO, we've honed our expertise and built a reputation for honesty, empathy, and top-notch customer care. We firmly believe in upholding our word, being sensitive to homeowners' needs, and always following through on the commitments made in the contract. In fact, throughout our extensive as a fast house buyer, we have not once backed out of a deal outlined in a agreement, providing our clients with peace of mind and confidence. This steadfast commitment to transparency, dependability, and client happiness has gained us the trust and support of numerous homeowners in Affton, MO.
How Evervest Helps Affton, MO Homeowners
When you choose Evervest Home Buyers, you benefit from a committed team of professionals who are offer the top-notch service. Our licensed real estate agent leads in assessing your property and making a fair cash offer based on its present condition. We aim to be welcoming, respectful, and accessible. Our wide-ranging experience in the industry allows us to assess properties accurately, guaranteeing you get a competitive proposal. The only person you'll have to talk to is the fast house buyer directly making the acquisition on your property.
Once your property is purchased, we utilize our three decades of hands-on construction experience to manage the rehabilitation process. We merge expertise with an outgoing personality, making the conversion from old to renovated homes a smooth and positive experience for both Affton, MO homeowners and the community at large.
When you are ready to sell for cash to a fast house buyer in Affton, MO, call or contact Evervest!
Call Evervest to Sell Your Affton, MO House Fast
In the realm of selling houses quickly and as-is, fast house buyers offer a valuable solution for homeowners looking for a hassle-free selling experience. Evervest Home Buyers is not just another fast house buyer in Affton, MO. We distinguish ourselves as a trusted and reputable company in Affton, MO. With our strong community roots and over 30 years of experience in the industry, we bring a wealth of knowledge and specialization to the table.
When you're ready to sell your Affton, MO house, Trust Evervest. Regardless of the state your Affton, MO house is in, we want it and are ready to make you an all cash offer. For more information, call Evervest Home Buyers at (314) 730-0366 or contact us online today.