Fast House Buyer in Kirkwood, MO
Fast house buyer in Kirkwood, MO. Do you need to sell your Kirkwood, MO house now, for cash? Does it need extensive repairs that aren't in your budget? The fast house buyer team of Evervest Home Buyers is here to help. We've been buying as-is properties in Kirkwood, MO for more than 30 years, and know how difficult it can be for homeowners to get out from under difficult properties. Evervest Home Buyers is a trusted fast house buyer in Kirkwood, MO that residents have trusted with as-is home selling solutions.
How fast is fast? Call us and we can give you an offer the same day. We can buy your house within a month. Call Evervest today at (314) 730-0366 or contact us online for your Kirkwood, MO fast house buyer.
Get Started
---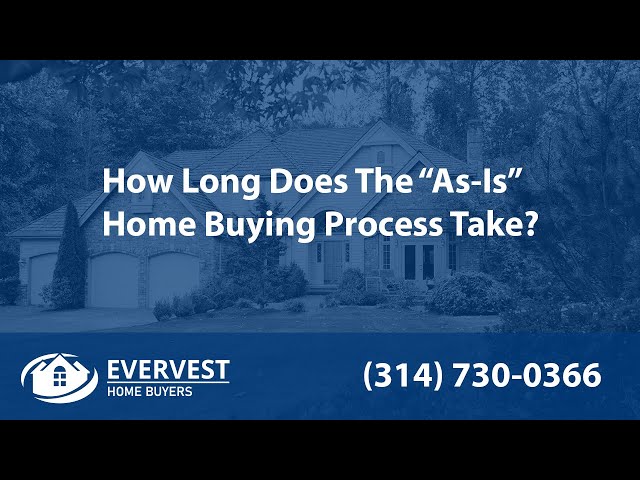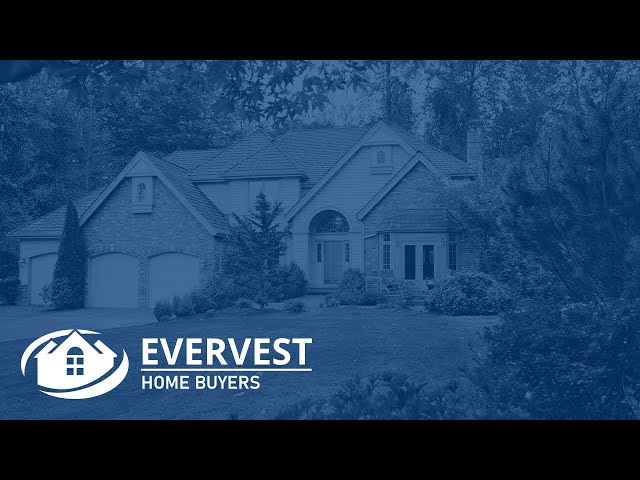 ---
Advantages of a Fast House Buyer in Kirkwood, MO
There are many advantages to selling your Kirkwood, MO home for cash:
No Waiting for Financing/Approval
You may have heard that fast house buyers can be scams. Maybe you've heard that its a tactic used to cheat you out of what your house is really worth. With Evervest, this has never been and will never be the case. We are a team of local fast house buyers in Kirkwood who are proud to provide a reliable and honest service to Kirkwood, MO residents. We only make fair-market value offers on Kirkwood, MO houses because we want you to be confident about your sale.
Cash Transferred Fast
We understand how bank loans can complicate any process, that's why we only make cash offers for Kirkwood, MO homes. We'll show you proof of funds before closing and get cash into your account the moment we close. Even better? Selling a house without a realtor means you won't have to pay a percentage to a realtor.
Offer and Close in Less Than 30 Days
When we say sell your house in Kirkwood, MO fast, we mean fast. 30 days or less means less time waiting for your all cash offer, and more time spent on other important matters. You can upload pictures of your home to receive a free estimate in under 24 hours.
No Need for Repairs
Getting your home ready for sale is expensive. No matter the significant of the repairs, it makes the sale take longer and eats away at your profit. We don't ask you to do anything to your home before we buy. As experienced construction professionals, our fast house buyers make all the repairs ourselves so you're not burdened with fixing up a house you don't want.
Stress-Free Home Selling Experience
With a fast house buyer, you won't have to worry about tidying up and preparing your home for showings and open houses. You won't have to worry if we have sufficient finances, and you won't even have to sweep when we do our inspection. Got trash or belongings you don't want to deal with disposing of? Leave it on the property and we'll dispose of it ourselves.
Why Choose Evervest as Your Fast House Buyer in Kirkwood, MO
Helping Kirkwood, MO Property Owners Sell their Unwanted Properties Fast
Our as-is, all cash offers are a lifeline that many Kirkwood, MO property owners have counted on to help them out. We know that there are a variety of different circumstances that could make your property hard, whether it be a bad neighborhood, internal house problems, a buyer's market, or a house that needs considerable repairs. Or, maybe, life circumstances have just required that you need reach your new front door quickly. ready to make you an instant cash fair market value offer for your Kirkwood, MO house.
Why Choose Evervest?
Evervest is not a franchised business. We have strong roots in the Missouri community. We were born and raised Missouri and take pride in bringing up our children in the same neighborhoods we were raised in. This local connection gives us a distinctive understanding of the difficulties Kirkwood, MO homeowners face when selling their properties.
With over 30 years of experience as a fast house buyer in Kirkwood, MO, we've honed our expertise and built a reputation for integrity, empathy, and top-notch customer care. We firmly believe in maintaining our word, being nonjudgmental, and always fulfilling on the commitments made in the contract. In fact, throughout our three decades as a fast house buyer, we have not once backed out of a deal specified in a agreement, offering our clients with assurance and confidence. This unwavering commitment to transparency, dependability, and customer satisfaction has earned us the confidence and loyalty of numerous homeowners in Kirkwood, MO.
How Evervest Helps Kirkwood, MO Homeowners
When you choose Evervest Home Buyers, you benefit from a committed team of experts who are offer the top-notch service. Our licensed real estate agent leads in evaluating your property and making a fair cash offer based on its current condition. We endeavor to be friendly, courteous, and accessible. Our extensive experience in the industry allows us to evaluate properties accurately, making sure you get a fair offer. The only person you'll interact with is the fast house buyer directly making the acquisition on your home.
Once your property is purchased, we utilize our three decades of hands-on construction experience to manage the renovations. We merge expertise with an outgoing personality, making the transition from old to renovated homes a seamless and uplifting experience for both Kirkwood, MO homeowners and the community at large.
When you are ready to sell for cash to a fast house buyer in Kirkwood, MO, call or contact Evervest!
Call Evervest to Sell Your Kirkwood, MO House Fast
In the realm of selling houses quickly and as-is, fast house buyers offer a valuable solution for homeowners looking for a hassle-free selling experience. Evervest Home Buyers is not just another fast house buyer in Kirkwood, MO. We stand out as a trusted and reputable company in Kirkwood, MO. With our strong community roots and over 30 years of experience in the industry, we bring a wealth of knowledge and specialization to the table.
When you're ready to sell your Kirkwood, MO house, our team can help. Whatever condition your Kirkwood, MO house is in, we are willing to buy it and are ready to make you an all cash offer. For more information, call Evervest Home Buyers at (314) 730-0366 or contact us online today.