We Buy Houses For Cash Eureka, MO
We Buy Houses For Cash in Eureka, MO. If you need to sell your house fast, or want to avoid the bother of a conventional real estate deal, give Evervest Home Buyers a call. We buy houses for cash regardless of what state they're in or where they are located. Reach out to us today at (314) 730-0366 or contact us online for a free quote and to start a fast, pain-free home selling experience.
We have been in the Eureka, MO home buying and selling business for over three decades, and have helped upwards of 700 Eureka, MO area residents put cash in their pocket in as little as a month. When we buy houses for cash, we strive to offer you as much as we can while still viewing the house as profitable for ourselves. We are Missouri natives who just want to do what we do best to help local Eureka communities flourish. We are not a franchised home buying business, and any money we make from selling your home will stay in the Eureka, MO area. Regardless of why you want to sell your house for cash or what shape it's in, you can trust Evervest Home Buyers to give you a fair deal and make your home selling process as painless and hassle-free as possible.
Why We Buy Houses For Cash in Eureka, MO
When we buy houses for cash it lets us do what we do best: close fast on fair real estate deals, and use our three decades of construction experience to rehabilitate the house. Reintroducing revamped houses into the Eureka, MO community allows us to improve the neighborhoods we were raised in and supply other Eureka, MO residents with a newly revamped home they can love for years. We care about Eureka, MO residents, and that's the reason we make an effort to give you the best possible fair offer when we buy houses for cash. We offer advice and and are entirely transparent when discussing how much your home is currently worth.
You don't just have to take our word for it, read our client testimonials to see first hand how we have helped people across the Eureka, MO area move and and move forwards quickly. We keep our word when we provide you with and offer and have never gone back on a contract.
How We Buy Houses For Cash in Eureka, MO
When we buy houses for cash, we strive to keep the process simple and efficient for the benefit of everyone involved. You want to sell your property fast and without the hassle of various inspections and repairs. We want to close as soon as possible so we can put our construction crews to work quickly. Our home buying process happens in four easy steps:
You contact us — You can call us to tell us more about your Eureka, MO house and situation at

(314) 730-0366

, or send us pictures of your property through our website or by text. We will provide you with an estimate within the hour, and when you're ready you can let us know if you'd like to continue.
We come see your property for an inspection — We don't use expensive third parties to carry out an inspection. When we buy houses for cash, our free inspection will be done directly by the person buying your home. Our friendly home buyers are always discrete and non-judgmental.
We give you an offer — Immediately after the inspection, you'll receive an offer based on market value and our 30 years of experience buying, renovating, and selling houses. We strive to put as much money in your pocket while still keeping it as an investment for us.
You get paid — If you decide that selling to our discrete and trustworthy real estate broker is the best decision for you, we'll work to close as soon as possible. We'll show you before drafting the contract, and after all parties have signed we will transfer the money to your account fast.
If at some point you decide you don't want to sell us your home for cash, or you want to hold out for a better offer,, we don't charge any hidden fees.
---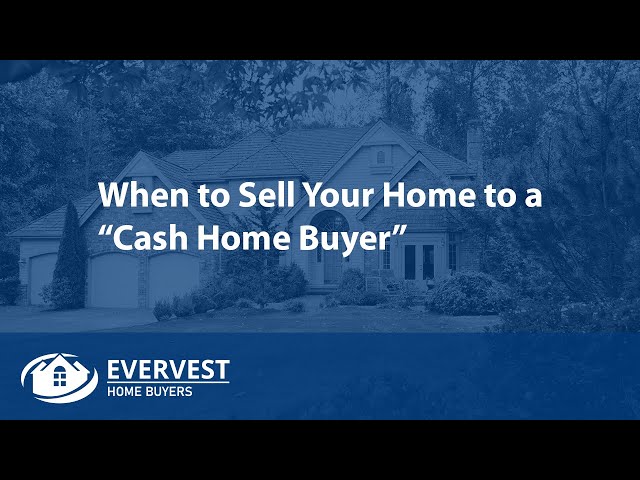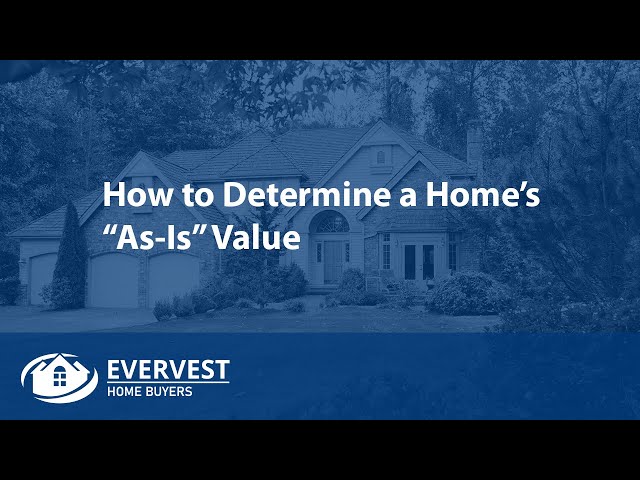 ---
When We Buy Houses For Cash in Eureka, MO
We buy houses for cash when it makes sense for the Eureka, MO homeowner. People have sold us houses with mold and mildew, foundation issues, flood damage, and more. We're confident in our ability to renovate properties and in our ability to provide you with a fair offer.
Traditional home buyers typically don't want to deal with a home they have to put extensive work into and will want to buy a house in pristine condition. We know that houses wear down and can be damages through a variety of circumstances. Most of the time, if you don't repair your entire house before selling it can seriously lower an offer from a prospective buyer. When we buy houses for cash in Eureka, MO, we turn your problems into our problems.
In addition to people wanting to sell a home as-is, you may also want to sell to us for cash because:
You want to move as soon as possible. Whether you are leaving the Eureka, MO area for a job, a love, or any other reason. Evervest Home Buyers will get you to your new front door quickly with the cash to fund your move.
You need the money quickly. Whether you're in debt or foreclosure or just did not have luck with the current economy, sometimes life circumstances decide that we need money now. When we buy houses for cash, we are always discreet, non-judgmental, honest, and fair.
Other life changes. Maybe you want to move into a more manageable home, inherited a house, are getting a divorce, or are helping a loved one transition to a senior living facility. Regardless of the reason, selling your house for cash to Evervest Home Buyers will allow you to focus your energy on you and your family.
Those are just a few of the reasons that more and more Eureka, MO residents are finding Evervest Home Buyers to be their best solution when selling their home.
Check out the links below to see some of the other ways Evervest Home Buyers can help you:
We Buy Houses for Cash in Eureka, MO | Evervest Home Buyers
When we buy houses for cash, we do so with the goal of improving the Eureka, MO area seeing its residents thrive. No Mattter why you want to sell your home for cash, we will always be 100% straightforward with you. We buy houses for cash so that Eureka, MO home sellers can have ease-of-mind and an effortless home selling experience. Speak to a licensed Real Estate Broker today at (314) 730-0366 or contact us online to find out what Evervest Home Buyers can do for you.