Cash Home Buyer Liberty, MO
Cash Home Buyer in Liberty, MO. Need to sell a house for cash in your pocket? Evervest Home Buyers offers excellent cash only deals for Liberty, MO houses. Your house or property may have some difficulty being sold in a traditional manner. That's why we only make all-cash offers for Liberty houses. We want to buy your property without any of the difficulties of the traditional real estate market. When you work with Evervest, realtors, financing decisions, and housing inspections are not required. Our process is fast and efficient and can be finished in 30 days or less. You will have cash in hand for your Liberty, MO house much sooner than if you were to work with a real-estate agent. To , call or contact Cash Home Buyer company in Liberty now!
As-Is Cash Home Buyer Liberty, MO
We buy Liberty, MO properties as-is. Trends in what home buyers want change seemingly every day, and unfortunately for most homeowners keeping up with these changes costs more than it's worth. Many homes aren't always in pristine shape. We usually see homes with substantial issues such as cracks in the foundation, outdated interiors, and even sagging roofs. With our as-is house buying company in Liberty, MO, we will buy your property regardless of its state. Call Evervest Home Buyers at (816) 368-8508 or contact us online now!
Inherited House Cash Home Buyer Liberty, MO
Inherited homes aren't always in ideal conditions for selling. These houses can often be outdated, in disrepair, or have other difficulties that were never properly addressed. If you do not want to spend the time or money to update an inherited house, there is an easy way to get rid of these unneeded properties for cash. Evervest Home Buyers has made a name for itself by purchasing inherited houses in Liberty, MO and giving surviving family with market rate offers for their inherited properties. Our offers are always all in cash, and can close in 30 days or less. To get an offer on your inherited house, call or contact our team today.
Investment Property Cash Home Buyer Liberty, MO
Investment properties in Liberty, MO don't always pan out. Sometimes the quality of the neighborhood the property is in takes a turn for the worse, a property has underlying issues that did not present themselves when you initially inspected it, or you simply have bad tenants. Issues such as these can make selling an investment property in Liberty notoriously tough. However, our investment property buying company in Liberty has helped rental property owners get rid of unneeded rental properties for decades and is here to help you today. We want to purchase your property no matter its condition, and are willing to make you a strong cash offer. Our offers usually close within 30 days or less, saving you valuable time and money.
---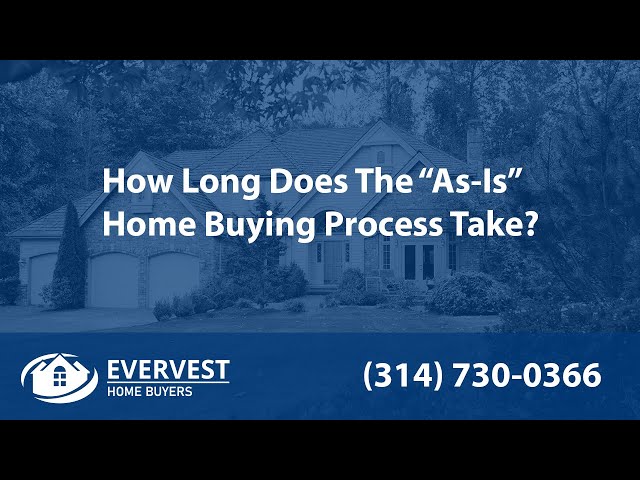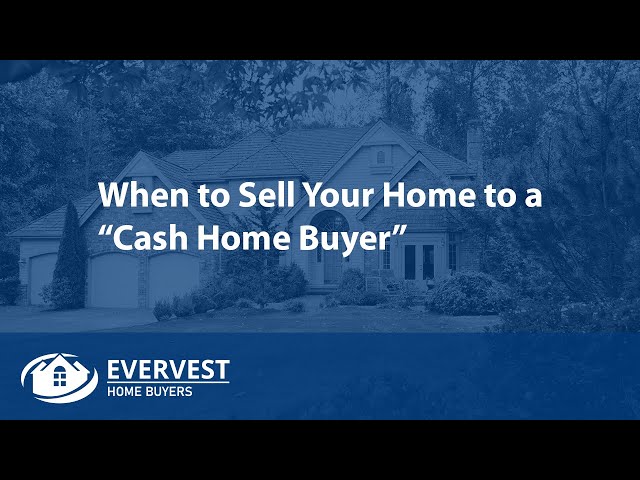 ---
Outdated House Cash Home Buyer Liberty, MO
Old, out of date Liberty homes can be tough to sell, especially if you don't have the capital to renovate the property. Some houses just won't sell, and often your money would be better spent elsewhere than on renovating them, which the national average is $46,748. Our as-is house buying team in Liberty will buy your house in any condition. We understand that you may think selling a house is difficult. With Evervest, it isn't: we make all our offers in cash only and close on them as quickly as possible. Sell your old house in Liberty to us! Our team usually closes on house sales in 30 days, if not less. You have more important things to spend money on than an outdated house. Sell my Old House now in Liberty, MO to a team that is ready to buy it! To get a quick estimate for your property, or to learn more about our home-buying process, call or contact our team now.
Other Reason to Sell Your Liberty, MO House for Cash
Of course, there may not be anything necessarily "wrong," with your property, life circumstances dictate that you need to get rid of it quickly, focus on things other than selling a house, or just need more cash in your pocket. We've helped Liberty, MO homeowners get rid of their houses for numerous reasons:
Whatever changes are going on in your life, Evervest Home Buyers can make things a little less stressful and help you move on to things that are more important than finding a traditional buyer for your home.
Other services we offer in Liberty, MO include:
Cash Home Buyer Liberty, MO – Call Now for an All Cash Offer!
We buy Liberty, MO houses regardless of their style or condition. Did you inherit a house that you have no need for? Let us buy it from you with a fair-market all-cash offer. Did you buy an investment property in Liberty, MO and it did not pan out? We'd like to buy it. Are you in danger of being foreclosed on? We are still interested in making you an offer. We Buy Houses in Liberty, MO, and we mean it. All Cash Offers, 30 Days or less. We want to be your AS-IS house buying option in Liberty, MO. Give us a call at (816) 368-8508 or contact us online to see what your Liberty, MO house or property is worth!