Selling an Inherited House in Clayton, MO
Selling an inherited house in Clayton, MO. Inheriting a house in Clayton, MO is a bittersweet experience. On one hand, a loved one has passed down an asset that can you and your family can take advantage of. On the other hand, the loss of your loved one may be compounded by family members who believe they have the right to a property you may or may not need. Trying to understand what to do with an inherited house in Clayton, MO, all while dealing with grief and other matters concerning their estate, can make anybody's head spin.
One solution you may find appealing is selling your inherited house to a cash home buyer. At Evervest Home Buyers, we specialize in purchasing homes no matter what state they're in, for all cash, and can offer you a stress-free home selling experience that's equitable for everyone in your family. We keep everything confidential, and we appreciate that this is a sensitive time for you and your Clayton, MO family. We can help you understand the laws and tax implications of selling your family member's house, and ensure the home becomes a cash inheritance for you and your family. Speak to a team member today at (314) 730-0366 or tell us about your inherited home online to discover more about what Evervest can do for you.
Problems With Selling an Inherited House in Clayton, MO
Before we go over the benefits of selling your inherited house to an as-is home buyer, it's worth mentioning some of the common challenges you may face as an heir. Some of the most challenging aspects of dealing with an inherited Clayton, MO house are:
Managing the property at a distance — If you can't live in the same city, county, or state as your family member's home, it can be hard to know who to believe in in the Clayton area. Do you know trustworthy contractors close by? If you're thinking about renting the property out, how will you know if the tenants are trustworthy?
The house may be outdated — If your family member wasn't able to take care of the property, it's an outdated property, or if it hasn't been lived in for a while, it's going to need a lot of repairs to get it sale ready. There may also be a lot of possessions, and you'll have to decide what will be passed on and what is junk.
Legal aspects — Selling a house in probate comes with a lot of legal issues, including notifying the courts and banks.
At Evervest, we've been trusted by Clayton, MO locals to buy, manage, and sell properties for over three decades. We're not a large company; we're proud that what we do goes back into the same communities where we grew up. We can purchase and repair homes in any condition, and, if you need us to, we can help guide you through the legal process. If there's any "junk" left on the property that no one in your family wants, you can leave it in the home and we'll take care of it.
Benefits of Selling an Inherited House to a Cash Home Buyer in Clayton, MO
Understanding the challenges of selling an inherited house, it makes sense that a lot of residents choose to sell to a cash home buying company in Clayton, MO instead. There are many reasons why:
---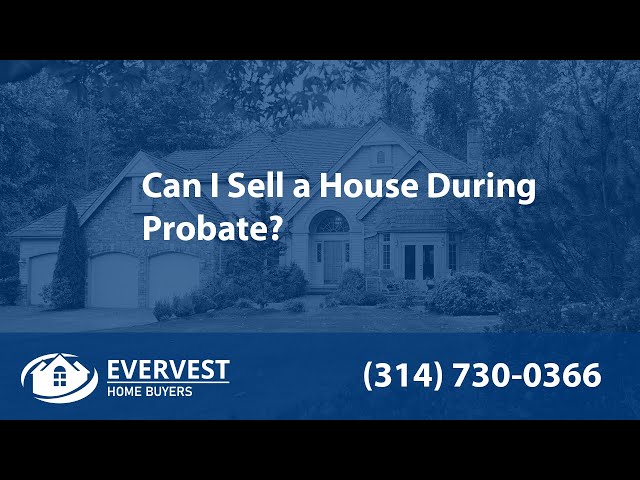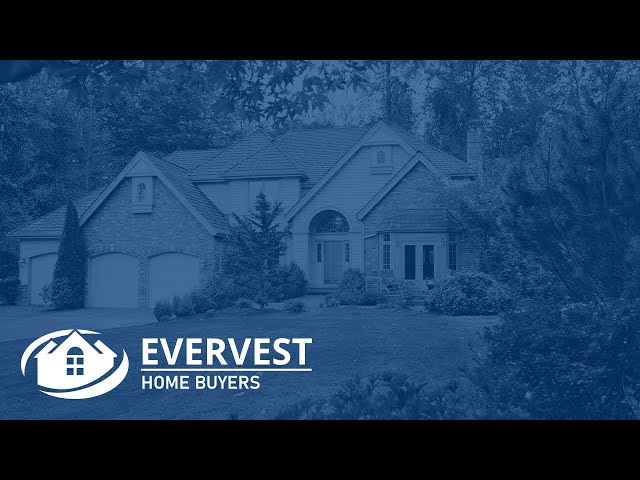 ---
Finding the Best Clayton, MO As-Is Home Buying Company For Your Inherited House
Some people see red flags when they see "cash home buying company." Unfortunately, sometimes the cash home buying process is a scam. But there are many reputable as-is home buying companies, like Evervest, that will offer you as much money as they can while still seeing the property as an investment for themselves. If the prospect of a cash home buyer appeals to you, the first first thing you need to do is pick the right company in Clayton, MO to work with. Here's how to find a good one:
Research online — Do some research online to find companies that specialize in buying homes for cash. Look testimonials from past clients to get a sense of their reputation.
Check reviews — Take a look at review websites like Yelp, Google, or the Better Business Bureau to find out more about their reputation.
Ask for referrals — Ask people you know who may have used as-is buyers in the past if they had a good experience when the company they chose.
Find someone local — Even if an as-is buyer is legitimate, they may be large franchises that don't understand the local housing market or communities. A local as-is home buyer will be able to better offer more money for your inherited home.
Evervest Home Buyers has earned the trust of the Clayton, MO community because of how we do business. We work with you to find a solution that works best for you and your family. Check out our client testimonials here.
How to Sell Your Inherited House in Clayton, MO
When you've decided on selling your inherited house in Clayton, MO to Evervest, we make the process as easy and stress-free as possible. We can help convert your inherited Clayton, MO house into a cash inheritance in four easy steps:
Get in touch with us — Call us or contact us online to let us know about your property and your needs. After looking over your inherited house, we'll be able to give you an initial valuation in as little as an hour.
Schedule a home inspection — The next step is to have our buyer visit your inherited house. It'll be our buyer and only our buyer doing the inspection.
Receive a cash offer — Based on our evaluation of the home's value, we'll give you a fair and all-cash offer.
Close the sale — If you accept, we'll show you proof of funds and write up a contract for the sale. We can close whenever works best for you – whether you need to unload the inherited house as soon as possible, or need some time before your family is ready to sell.
Other properties we buy in Clayton, MO include:
Sell Your Inherited Clayton, MO House to Evervest Home Buyers
Selling an inherited house to a cash home buying company in Clayton, MO can be a smart and stress-free option for grieving families. By working with a trustworthy buyer, you can eliminate the problems and expense of trying to find a traditional buyer and get a quick and fair cash offer. To talk with Evervest about how we can help you and your Clayton, MO family sell your inherited house, call us today at (314) 730-0366 or contact us online.