Selling an Inherited House in Ferguson, MO
Selling an inherited house in Ferguson, MO. Inheriting a house in Ferguson, MO is a good thing and a bad thing. On one hand, a loved one has passed down an asset that has value, whether that value is nostalgic or economic. On the other hand, the loss of your loved one may be compounded by different people in the family expecting different things in the will. Trying to understand your options with an inherited house in Ferguson, MO, all while grieving and trying to figure out other aspects of your loved one's estate, can make anybody's head spin.
One answer that may work for you is selling your inherited house to a cash home buyer. At Evervest Home Buyers, we have a extensive history of purchasing properties no matter what condition they're in, for all cash, and can offer you an easy home selling experience that's fair for everyone. We are discreet, and we recognize that this is a sensitive time for you and your Ferguson, MO family. We can help guide you through the process of selling a house in probate, and ensure the property becomes a cash inheritance your loved one left behind for you. Speak to a team member today at (314) 730-0366 or tell us about your inherited house through our website to find out more about what Evervest can do for you.
Challenges of Selling an Inherited House in Ferguson, MO
Before we dive into the advantages of selling your inherited house to an as-is home buyer, it's worth mentioning some of the problems that may arise when trying to sell the home. A few of the hardest aspects of dealing with an inherited Ferguson, MO house include:
Managing the property at a distance — If you don't live in the same geographical area as your loved one, it can be hard to know who to believe in locally in Ferguson, MO. Do you know reliable contractors in the area? If you're thinking about renting the property out, how will you know if the tenants are treating the property OK?
The house may be outdated — If your loved one couldn't keep up with repairs, it's an outdated property, or if it's been vacant for a long period, it will take a lot of time, money, and effort to get it sale ready. Your loved one may have also left possessions that you'll need to decide what to do with.
Legal issues — Selling a house in probate comes with a lot of legal nuances, including notifying the courts and liens or unpaid debts.
Our Ferguson, MO communities have relied on us to buy, manage, and sell house for more than 30 years. We're not a franchise business; we're proud that the work we put in goes back into the same neighborhoods where we grew up. we'll take the property off your hands no matter what condition it's in, and, if you need us to, we can help guide you through the legal process. If there's any "clutter" left over that no one wants to claim, you can leave it in the home and we'll dispose of it.
Benefits of Selling an Inherited House to a Cash Home Buyer in Ferguson, MO
Given the complications that arise when selling an inherited house, it's easy to see why a lot of people choose to sell to an as-is home buying company in Ferguson, MO instead. There are several benefits to this approach:
---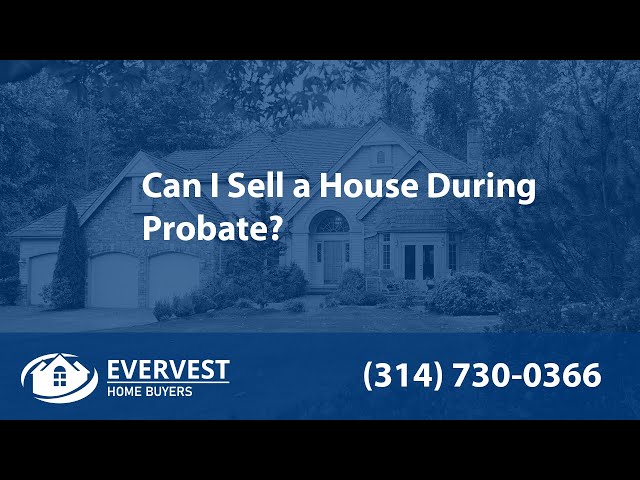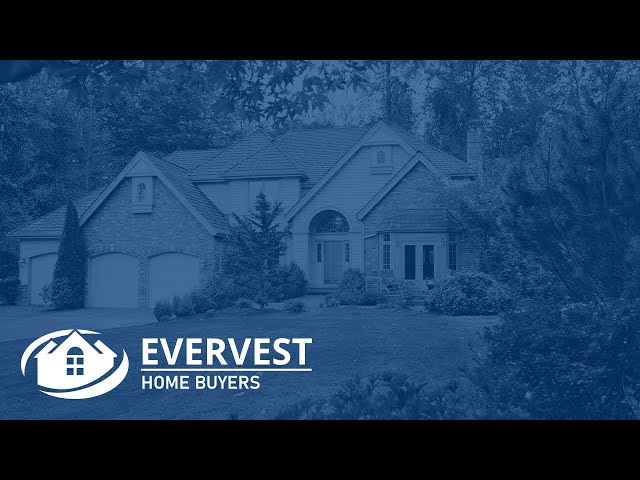 ---
Finding the Best Ferguson, MO Cash Home Buying Company For Your Inherited House
Some people often think the worst when they read "cash home buyers." Unfortunately, some cash buyers are a scam. But there are many trustworthy companies, like Evervest, that offer a fair price and won't lead you on. If you're interested in selling your inherited house to an as-is home buyer, the first first thing you need to do is pick the right company in Ferguson, MO to work with. Here's how to find a good one:
Research online — Check out numerous different companies that specialize in buying homes for cash. Look testimonials from past clients to see if they're honest.
Check reviews — Check out review websites like Yelp, Google, or the Better Business Bureau to find out more about their reputation.
Ask for referrals — Ask friends or family members who may have sold their homes to cash buyers if they had a good experience when the company they chose.
Find someone local — Many cash home buying companies may be trustworthy, but are also large corporations without a good understanding of the local housing market or communities. A local cash home buyer will be able to better offer more money for your inherited home.
Evervest Home Buyers has earned the trust of our Ferguson, MO neighborhoods because of our honesty and understanding. We work with you to find a solution that works best for you and your family. You can read some of our client testimonials here.
How to Sell Your Inherited House in Ferguson, MO
When you decide to sell your inherited house in Ferguson, MO to Evervest, we make the process as easy and simple for you as we possibly can. We can turn your inherited Ferguson, MO house into a cash inheritance in four easy steps:
Get in touch with us — You can send us pictures of the home on our website or by texting us. After looking over your inherited house, we'll be able to give you a free estimate in as little as an hour.
Schedule a home inspection — The next thing to do is to have our buyer come and look at the house. It'll be our buyer and only our buyer doing the inspection.
Receive a cash offer — Based on what we think the house is worth, we'll give you a fair and all-cash offer.
Close the sale — If you accept, we'll start the closing process. We can close whenever works best for you – whether you need to sell the inherited house in a week or two, or need a few months to get your loved one's possessions sorted.
Other properties we buy in Ferguson, MO include:
Sell Your Inherited Ferguson, MO House to Evervest Home Buyers
Selling an inherited house to a cash home buying company in Ferguson, MO can be a smart and stress-free option for grieving families. By working with a reputable buyer, you can avoid the hassle and cost of listing your home with a traditional real estate agent and get a quick and fair cash offer. To talk with Evervest about how we can help you and your Ferguson, MO family sell your inherited house, call us today at (314) 730-0366 or tell us about the property through our website.